We are extremely proud of WA's Natasha Egan-Sjodin for winning the Mark of Excellence award in the Outstanding Young Communicator of the Year category, at last night's CIPR 2022 awards ceremony.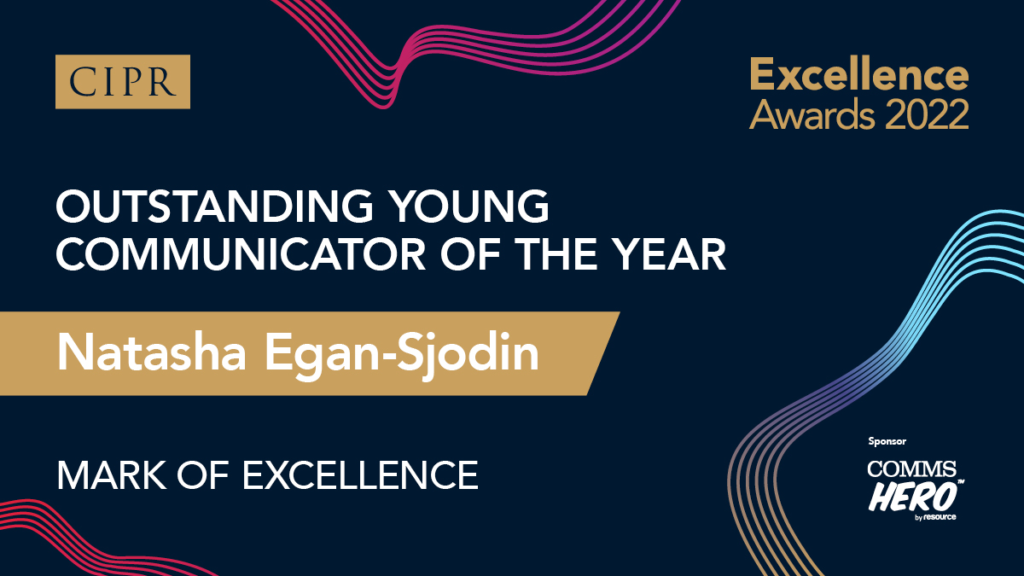 The highly regarded award commends the outstanding work of young professionals in the industry who are making a valuable contribution to the organisations they work for and show considerable promise in their future career.
Natasha's triumph is recognition of her many work-related achievements, hard-fought campaign wins, and her contributions to the wider industry – a well-deserved win!
We thoroughly enjoyed the evening celebrating excellence in the UK's PR industry and offer our congratulations to all the winners.